Covid-19 Vaccine : PM of India Narendra Modi launched coronavirus vaccination drives on Saturday (January 16, 2021). Millions of key frontline workers are lined up to receive and administer the first Covid 19 vaccines across a nation of more than 1.3 billion people. People have fear of the side effects of Covid-19Vaccine.
Covid-19 vaccine India
Covishield, by Serum Institute of India based in Pune, and Covaxin by Bharat Biotech International Ltd based in Hyderabad are approved as Covid 19 vaccine India by Indian drug regulatory authorities. This Covid 19 vaccine update came after multiple phases of trials carried out across the nation.
What is the need for Covid-19 Vaccine?
Covid vaccines create antibodies in our bodies to fight the infection by stopping us from catching coronavirus, or at least making Covid less deadly.
Fear of side effects of corona vaccine
People are very scared. Some rumors spreading on social media about covid 19 vaccines in India, making people doubt these vaccines' covaxin and covishield. People have fear of the side effects of covid 19 vaccines. I am not an expert on the covid-19 vaccine and can't tell about the side effects of covaxin and covishield. But being a psychologist I can tell, how these rumors and doubts can affect you while taking the vaccination.
Placebo Effect
There is a term Placebo effect in psychology. Research on the placebo effect has focused on the relationship between mind and body. One of the most common theories is that the placebo effect is due to a person's expectations. If a person expects a pill to do something, then it's possible that the body's own chemistry can cause effects similar to what a medication might have caused. If you take any vaccine or medicine by faith, it affects you more and gives you positive results.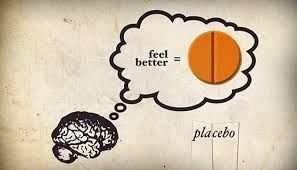 To know more about Placebo effect contact Brain Soul & You.
Nocebo Effect
But on the other hand, if you take any vaccination by doubt on it or have some negative beliefs then it could negatively impact your recovery. This is a sort of negative placebo effect called the nocebo effect. As there is a lot of rumors on social media sites that vaccine has side effects. People are also in confusion whether they have to go for vaccination or not. If you have doubt or any negative thought during vaccination it can create negative effects in your body. 
What to do when going for vaccination?
While going for vaccination, have faith in the vaccine and there should be positive thought that it will secure you. Not always but many times side-effect of any vaccine is due to some disbeliefs or having doubt on that. It's all about the state of mind. A positive mindset will give you positive results and if your negative mindset, it will give you negative results. If you have 100% faith in the covid vaccine, registered yourself and go for vaccination. If you have any doubt then you should consult a knowledgeable doctor or you can also go for counseling.
Who will get the covid 19 vaccine first?
As per the government guidelines and advice from the National Expert Group on Vaccine Administration for COVID-19 (NEGVAC), the vaccine will be first given to frontline workers in Government and Private hospitals. Next in line for the vaccine drive will be the state and central police department, armed forces, home guard, and other government officials who were on duty during Covid-19 was at the peak. Later comes the senior citizens and then come to the rest of the citizens.
Read more on Subconscious Mind