There are moments in life that transcend the ordinary, moments that etch themselves into the tapestry of our existence. One such moment for me was the day I had the privilege of standing next to Prime Minister Narendra Modi. It was an experience that I will cherish for the rest of my life, and in this blog, I want to share with you how it felt to stand next to a leader who has left an indelible mark on India's history.
Awe-Inspiring Presence
From the very moment I found myself in the presence of Prime Minister Modi, there was an overwhelming sense of awe. The aura of authority and charisma that surrounds him is palpable. He exudes confidence and exuberance, making you acutely aware that you are standing beside a man who has held the highest office in the land.
The weight of responsibility that rests on his shoulders is undeniable, and yet, he carries it with remarkable grace and composure. It's a testament to his leadership qualities and his unwavering commitment to the nation.
A Special Moment
The moment when Prime Minister Narendra Modi put his hand on my shoulder and held my hand while extending his best wishes for the future is a memory that will forever be etched in my heart.
It was a gesture that transcended the boundaries of formality and politics, making me feel seen and valued as an individual. His warm touch conveyed not just his good wishes but also a sense of encouragement and support, as if he was saying, "I believe in your potential, and I wish you all the success in the world."
In that brief but significant moment, I felt a deep connection with a leader who has touched the lives of millions. It reminded me that true leadership is not just about holding positions of authority; it's about connecting with people on a human level, understanding their aspirations, and inspiring them to strive for greatness.
The warmth and sincerity of Prime Minister Modi's gesture left a lasting impression on me. It was a reminder of the power of compassion and the importance of spreading positivity in our interactions with others. It's these moments of genuine human connection that make our leaders not just figures of authority but also beacons of inspiration.
As I move forward in life, I will carry with me not only the memories of that meeting, but also the encouragement and good wishes of a leader who has dedicated his life to the service of our country.
In that moment, standing next to Prime Minister Narendra Modi, I felt not only a sense of pride but also a profound sense of hope for the future, knowing that our nation is led by someone who cares deeply about its people and their dreams.
Sense of Pride
Standing beside Prime Minister Modi fills you with an immense sense of pride. Regardless of your political inclinations, there is a deep-seated respect for the position he holds and the responsibilities he shoulders. It's a reminder that the world's largest democracy is governed by a leader who has risen from humble beginnings to occupy a position of great influence.
At that moment, I felt proud to be an Indian. It was a moment of national unity, transcending political affiliations and differences. It was a reminder that we, as a nation, have the potential to achieve greatness when we come together.
A Glimpse into Leadership
Being in the presence of a leader of Prime Minister Modi's stature offers a unique opportunity to witness leadership up close. It's a lesson in decisiveness, vision, and the ability to communicate effectively. His words carry weight, and you can see the impact he has on those around him.
Leaders like Prime Minister Modi have a way of inspiring those around them. They instill a sense of purpose and a belief in the possibility of positive change. At that moment, I felt a renewed sense of optimism for our country's future.
Standing next to Prime Minister Narendra Modi was an experience that I will forever hold close to my heart. It was a reminder of the power of leadership, the importance of unity, and the potential for greatness that lies within our nation. It left me with a profound sense of pride and a renewed belief in the possibilities that the future holds for India.
While not everyone may have the opportunity to stand next to a world leader, we can all be inspired by their example. We can strive to lead with integrity, purpose, and a commitment to the betterment of our society. Prime Minister Modi's journey from humble beginnings to the pinnacle of political leadership serves as a beacon of hope and a testament to the incredible potential that resides within each of us.
With deepest respect and admiration,
Saurabh Goel
---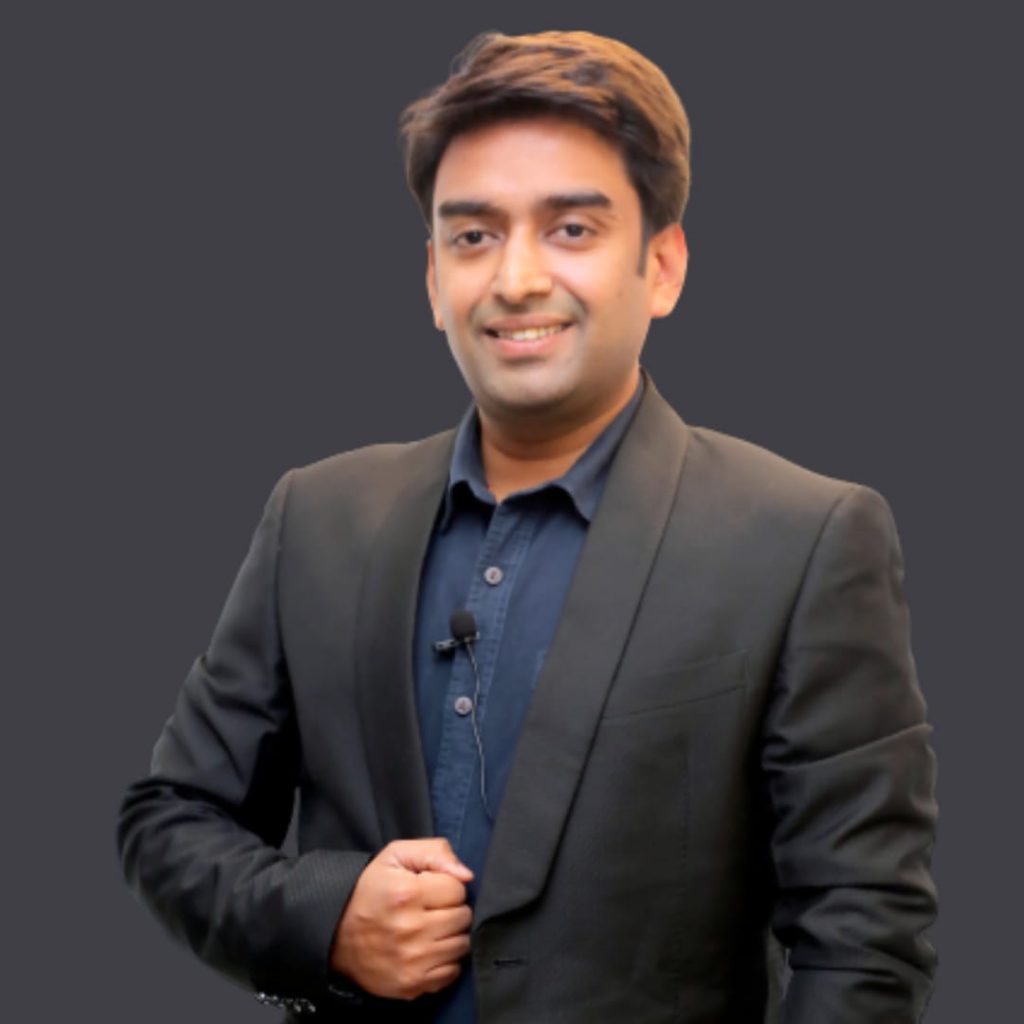 Saurabh Goel
He is the Founder and CEO of the Training and Counselling Company 'Brain Soul & You'. He is an NLP Wellness Coach, Life Coach, Brain analyst, and Trainer for Education, Corporate, and Entrepreneurship. For more than 7 years, he delivered presentations on entrepreneurship, mind programming, and motivation. He did his B.tech in IT and later chose to be a successful psychologist. He is helping people in various ways through his counseling and training sessions.