Habits put your mind on autopilot, freeing up your concentration for bigger things. They are the rhythm of your daily lives, the background of everything you do. Going for a morning walk is a routine. It is also a routine to watch Netflix three hours before bed while eating popcorn. The difference is that one of these daily routine examples helps you feel energized and productive, and the other depletes your energy.
So many people ask what should my daily routine is to lift me up instead of dragging me down?
Why Daily Routine is Important?
To give a direction to life, it is very important to have a daily routine. After knowing the benefits of daily routine, it will be easier to make them. There are the following benefits of making your daily routine.
Makes you more efficient
Reduces your need to plan
Creates structure in your life
Saves time and money, your most valuable resources
builds good habits and breaks bad habits
Reduces the need for determination and willpower
Reduces delay and builds speed
builds self-confidence
Help reduce stress and facilitate relaxation
helps you to achieve your goals
keeping track of your success
Create a "My Daily Routine"
It can take up to 66 days to form any habit. If that sounds like a long time, think of it this way: It's only 0.5% of the average life span of any person. Surely you can dedicate 0.5% of your life to creating a daily routine that leads to health, fulfillment, and success. Some ways to make your daily routine:
Start from Small
Choose two routines and turn them into attainable daily goals. If you've never been to the gym, don't start with two hours of strength training. If you're usually a night owl, don't make getting up at 4 a.m. Start from small: Do light workouts. Get up 30 minutes earlier than usual. Once you've done those two things for a week in a row, go big. Work longer. Get up an hour earlier – even on weekends. After another week, add a new goal.
Make it Necessary
Make your daily routine necessary. It should not happen that after doing two days you say, let me stay today, I will follow again from tomorrow. Just as you must have daily oxygen, water, and food, in the same way, make your routine necessary.
Be Persistent and Consistent
Creating a daily routine and building any healthy habit is all about being persistent and consistent. When you do the work consistently, then your mind starts accepting it and makes it your habit. To be consistent you need to be persistent. Use your willpower to remain consistent until it becomes a part of your daily routine.
Take Examples From Successful People
All successful people follow a certain routine. Like getting up early in the morning, meditating, exercising, eating healthy, reading books, etc. These routines work and you can make them work for you.
Healthy Breakfast
Having a good breakfast is the most essential daily morning routine. Don't wait until late in the day to nourish your body – you need that energy right now. Morning meal is the most important meal. This gives you the energy to make the whole day productive. That's why it is very important to have healthy food in the morning. Such as fruits, protein diet, green vegetables, sprouts, nuts, etc.
Meditation
Taking quiet time clears your mind and focuses your attention. Therefore, although you can meditate at any time of the day, it is usually part of your daily morning routine. Spends 10 minutes each morning on a priming exercise, a form of "active focus" where you practices gratitude and articulates your intentions for the day. You can also use guided meditations, mantras, or any ritual that will take you through the day.
Make time for Work out
Exercising is another essential daily routine example. This gives you the biggest morning benefits: The endorphins released during exercise will give you more energy for the day and boost your mental sharpness. But when you exercise, you will get benefits like better health, increased confidence, and mental clarity. Whether you like it or not, you should get out there and do it. Once you make it a part of your routine—and see how good it makes you feel—you'll never want to stop.
Write Journals
Creating a daily routine for the evening is as important as creating a morning ritual. Keeping a journal is a habit that works equally well in the morning or in the evening. What's the best thing to write? You can write two things: gratitude journals and goal-setting journals. In your gratitude journal, write down at least three things that you are grateful for at that time. In your goal-setting journal, record the three ways you work toward your goal, as well as your intentions for the day. You will hold yourself accountable and ensure that you stay connected with your goals at all times.
Learning
Give time to the learning. Read books and articles. Listen to a podcast. Read a biography of someone you admire. Find inspirational quotes online. Feed your mind with positivity, and you will elevate your life accordingly.
The only difference between a successful person and an average person is discipline. Discipline comes by following a certain healthy daily routine. If you want to be successful in your life make your daily routine and be disciplined.
Reals, also How to Stop Making Excuses, 5 Tips to Get Out of Your Comfort Zone, Master your Mind, Kaizen Technique: Change for the Better, IKIGAI – A Reason to Jump Out of Bed Each Morning
---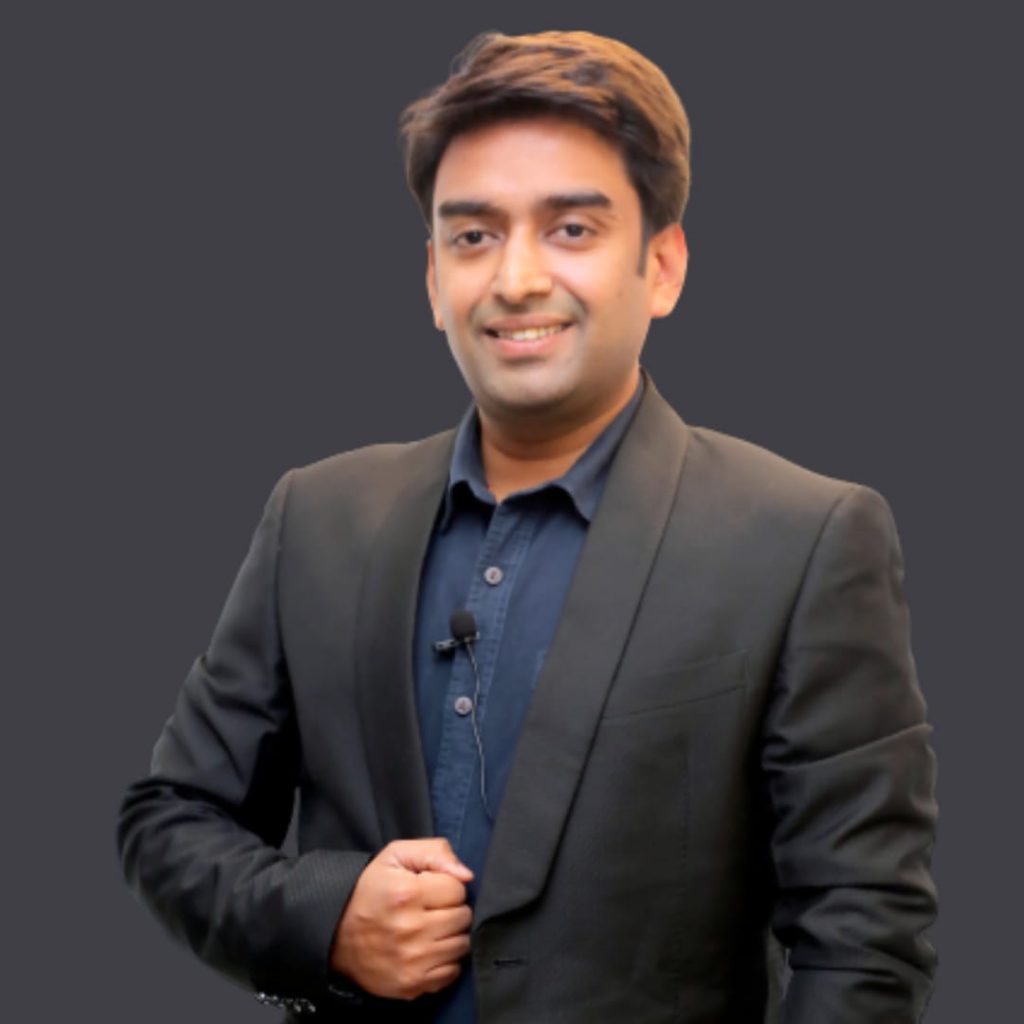 Saurabh Goel
Saurabh Goel is the founder of Brain Soul & You. He is an Entrepreneur, Author, Brain Performance coach, NLP Wellness Coach, Life Coach, Brain Analyst, and Trainer for Education, Corporate, Entrepreneurship.